A Special Interview With Seattle Doctor, Rebecca Simons.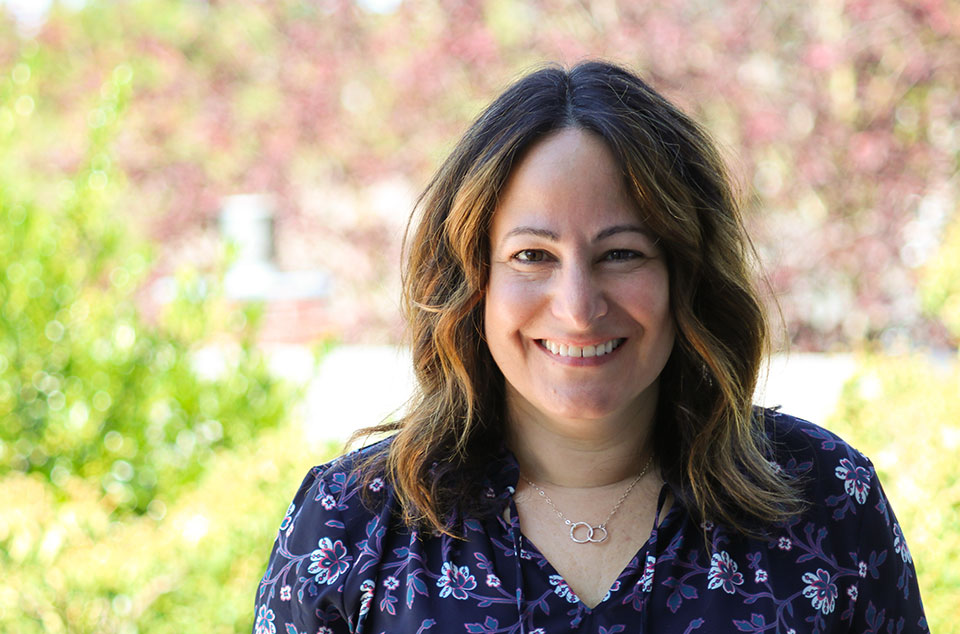 Dr. Simons cares for patients at all stages in life, and has a special interest in women's health, pediatrics, & diabetes.
Q: Why did you make medicine your chosen field of study and career path? 
RS: I have always liked science since I was very young, but I didn't think about being a doctor until I was halfway through college. I was drawn to all the possibilities available within the field of medicine. There is an immediate opportunity to apply scientific knowledge to be able to help people and solve their problems. I was also attracted to the intimate human connections and stories that are an integral part of medical practice every day. 
Q: What aspects of medicine drew you to the specific area you chose?
RS: I thrive on variety. I never wanted to limit myself to one area of specialty. As a family doctor, I am responsible for understanding a huge variety of diseases in people of all ages. As my interests change over the course of my career, or as issues come up among my patients, I can do more reading and learning about any aspect of medicine. I enjoy the continuity of family medicine, where I can get to know my patients and their health concerns over many years. 
Q: Which aspects of being a Doctor do you find the most stressful?
RS: I don't like getting behind schedule during my day with patients, but sometimes it happens, and that's stressful. I don't like to make people wait. It's usually not in my control when I'm late – a previous patient had more complex needs than we'd anticipated in scheduling. Even though it's out of my control, perhaps because it's out of my control, I still feel responsible. 
Q: Why did you choose to complete your residency at Valley Medical Center in Renton, Washington?
RS: Valley Medical Center was a great residency for many reasons. At the time, its focus on teaching clinic-based skills, not just hospital medicine, was unusual. Family medicine residents were the only residents there, so we got to do and see everything without having to compete with other residents. And the culture of the residency was about teaching, not punishing the trainees or extracting work from us. 
Q: How do you maintain a healthy work life balance?
RS: Medicine is a great field that can be all-consuming if you choose, or it can be balanced. I have always carefully chosen jobs that allow me to be balanced and still do the meaningful work I care about. 
I have two part-time jobs. My time spent in clinic with patients is part-time, and I am able to keep up with my patients' ongoing health care needs in the electronic medical record from home when I'm not in clinic. 
In addition to my main clinical job, I have a second part-time job doing utilization review, which is reviewing the medical records of patients I don't work with, to make sure they are getting the most appropriate, necessary care. For my second job, scheduling is very flexible, and I can make myself available only for the days I want. If there is something I want to do with my family, I can work a different day.  

Q: What's one lesson you've learned in your career that you can share with our audience?
RS: I've learned to stay focused on my own values, which include providing excellent, evidence-based medical care to my patients. If I keep my sights on what I actually care about, my patients and their medical needs, I can tune out some of the less important work that I just have to grind through. I think that can be generalized to almost any job, because I imagine every job has some parts that are less rewarding.  
Q: What advice would you give to young women who want to purse a career as a Doctor? 
RS: Medicine is an intrinsically rewarding career, and there are many directions it can take you. You can start medical school without knowing exactly what you want, and that's fine! Keep your mind open and pay attention to what interests you intellectually and engages your passion. But at the same time, don't discount the importance of what the day-to-day work is like. Ask doctors what they actually spend their time doing and make sure that is something you will enjoy. 
Another piece of advice: if there is any way to do it, spend time doing things you enjoy and care about before you dive into medical school, because you won't have much time for yourself for several years, and these experiences will enrich your life. I was lucky enough to be able to take six months off during medical school to travel around the world with my husband-to-be. It was an amazing experience that I am so grateful to be able to look back on. Since then, we have been more tethered by jobs, kids, pets, and a house. Those are pretty great too, obviously. But we may not be able to travel around the world again for a long time. 

Five Things About Rebecca Simons MD

1. If you could talk to one famous person past or present, who would it be and why?
I would have liked to meet Ruth Bader Ginsburg. She was strong and yet beloved, which is hard for women to pull off. She stayed tirelessly focused on what she knew was important. 
2. Do you have pets?
Yes! Our pets, a labradoodle, an angry tortoiseshell cat, and a sweet, ancient tabby are the center of our family. 
3. If you were a superhero, what would your special powers be?
It would be pretty great to be able to become tiny and explore inside people's bodies to find and fix the microscopic cause of various symptoms.  
4. What is your favorite family vacation?
I love the beach. I love swimming in the ocean with my daughters. Any vacation where I can do that is my favorite. 
5. Do you have a hidden talent?
Right now I am enjoying painting rocks. They're small and unintimidating and allow me to finish a painting in just a few minutes. At some point in the next few years I'd like to take a painting class.