As an Experienced Litigator, She Practices Complex Commercial Litigation with an Emphasis on Corporate & Intellectual Property Litigation. Meet Seattle Attorney Pallavi Mehta Wahi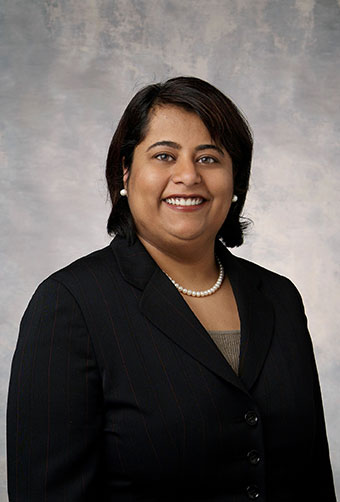 Q: How old were you when you knew you wanted to pursue a career in the legal field?
PMW: I was a young child when I first heard stories of my grandfather's work as a Senior advocate in the Supreme Court of India. He died before I was born but the stories of his life and career were inspiring. That planted a curiosity for me which then seemed to fit with my abilities and interest in the law as a career. 
Q: What expectations did you have after graduating and receiving your law degree?
PMW: I had very few expectations immediately after receiving my degree, but many hopes and goals. I had the hope that I would be a successful lawyer one day and be able to contribute meaningfully to the profession. I hoped I would have a place to work that I would be proud of and that I would have an opportunity to fully grow into being a lawyer in the truest sense of the word. I hoped to be judged on merit and ability always as opposed to other attributes. 
Q: With many choices, why did you decide to practice Commercial Litigation & Disputes?
PMW: I love the strategy and challenge of disputes as well as the ability it provides for collaboration. As part of a large global firm, we get to create teams of lawyers all sharing a singular focus, each contributing their experience and creativity to the resolution of a case. A litigator has to know how to achieve the best result for her client and identify creative and efficient ways she can help obtain that result. One of my earliest mentors in the profession told me that litigation is simply FUN, and that is true for me as well. It is challenging, exciting, collaborative, and results oriented, and simply FUN!  
Q: What type of cases do you generally handle? 
PMW: My career as a litigator has focused on corporate and intellectual property litigation. I do a lot of work in the commercial litigation arena around contract breach and commercial contracts and represent numerous companies in enforcing their rights as well as defending against lawsuits in multiple industries. As the needs of global clients have increased in complexity, many value a single coordinator of litigation or compliance programs to drive efficiencies of costs, manage risk, and deliver a consistent approach across engagements and jurisdictions. Working with clients in this way is tremendously exciting, as it allows me to establish long term relationships with fantastic companies, understand their industry and business goals in addition to their legal needs, and be a part of their accomplishments. 
Q: Were there moments in your career that were pivotal to getting where you are today?
PMW: Yes, one of the most memorable was when I was asked to become the managing partner of the firm's Seattle office while I was on maternity leave in 2014. As a South Asian woman, new mother, and a first-generation immigrant to the United States, I had to pause to consider the implications of that role to me and to my life. I hesitated in accepting the position because of the potential of failure. But, I ultimately accepted the opportunity, in large part, because of my confidence in the culture and values of my firm and my partners, which has also allowed me to expand my commitment further in my roles as co-managing partner of our 23 US offices and chair of our firmwide diversity committee. 
Q: Which woman inspires you and why? 
PMW: I am inspired every day by my paternal grandmother. After my grandfather passed away in India, she took over the mantle of leadership for the family and organized the family finances all alone in a patriarchal society. She taught me that there are no limits to what women can achieve. And that one can reach for success and achieve it if one believes in the same.  
Q: What is one word of advice you can offer to young women who want to reach your level of success?
PMW: There is a common theme of young professionals wanting to achieve in every facet of their lives all at the same time. I believe we can develop priorities and those should always be clear and consistent with your personal values and the leadership values of your company. These priorities should define our reach, our ambition, and our heart. They should set our path forward and allow us to grow without burning out.
Five Things About Pallavi Mehta Wahi
1. If you could talk to one famous person past or present, who would it be and why?
I would want to talk with Gene Roddenberry because I am a geek at heart and Star Trek is my favorite TV show.
2. Favorite City?
Having lived here now for more than 20 years, Seattle is my favorite place to be. My community has expanded in ways I could not have predicted and each tie and experience affirms my affection for Seattle. I am extremely pleased to be part of this talented, engaged community. 
3. Where is your ideal vacation?
My typical schedule involves significant business travel so when I vacation, I long for time near a beach that is fully disconnected from work and devices. I'm able to reset, fully attend to my family, and reflect. We have loved every trip we've made to O'ahu for just this purpose.
4. What app can't you live without?
My news aggregator or my Starbucks app. Both keep me going and put a boost of energy into my day.  
5. What's your favorite thing to do in your free time?
My family can often be found at the Woodland Park Zoo. We love sunny summer concerts, WildLights, and watching all the baby animals grow. Joining the board in 2018 was a natural extension of my support and now my favorite thing is to see visitors enjoying time together, being amazed by the animals, and inspired by the work of the people that make the Zoo such a tremendous organization.