She Understands the Market & Provides Her Clients With Unparalleled Service. Meet Seattle Real Estate Agent, Noelani Shavit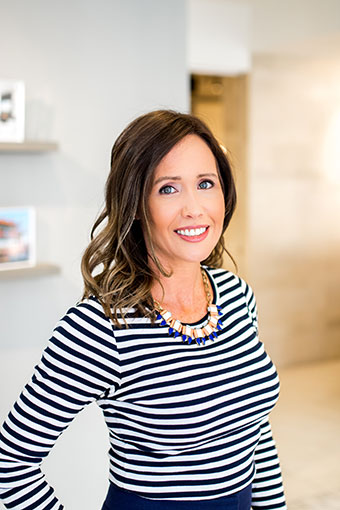 Prior to entering real estate, Noelani studied Liberal Arts at Hawaii Community College and Interior Architecture & Design at the Academy of Art University, which prepared her for a career in interior design in both residential and commercial office space contexts. Noelani utilizes her keen eye for design and attention to detail in her work as a real estate broker, helping her clients envision not just what a particular home is, but what it could be.
Q: What was your first job? And how did it shape or impact you? 
NS: My first job was at a local flower shop. In Hawai'i, we have so many beautiful flowers, and it is part of every big celebration. Encouraging me to be artistic, and even today, flowers bring me joy. 
Q: Can you share with us what made you decide to have a career in Real Estate? 
NS: I knew from a young age that three things drew my attention: helping others, homes/design, and being a business owner. My mother had an artful eye and did interior design, and my stepdad built luxury spec homes in Hawai'i. I remember the smell of sawdust, beautiful furniture, and watching homes start from ideas on paper to new owners moving in. My career path began with interior design, which led me to real estate. Now I can combine the two by helping my clients envision not just what a particular home is but what it could be. 
Q: For those in our audience not familiar with the title Global Real Estate Advisor, can you tell us what it means? 
NS: I love to travel and help my clients all around the world. As a Global Real Estate Advisor with an appointment at Sotheby's Realty, I can help clients in the Greater Seattle area and connect them to the perfect agent should their search take them outside of Washington. In my travels, I stop at independently owned Sotheby's Realty offices to build new agent relationships and build my agent referral base. 
Q: Can you share with our audience what Buyers & Sellers can expect when they work with you? 
NS: First, above all else, my goal is to provide clients with unparalleled service, whether it is their first or tenth real estate transaction. I take the time to truly get to know every client and always place their best interests above all else. The challenges that arise in my dynamic industry keep me motivated, I am a tough negotiator and creative, solution-oriented agent, and I command results for my clients.  
Q: I'm sure technology has enhanced the Real Estate industry over the years. After Covid-19, what changes to you foresee? 
NS: I already see changes in the way clients are buying and selling. Technology empowers buyers and sellers to see what is happening in their market. They recognize trends, and we have very in-depth conversations about how this affects their outcome. 
Q: If we interviewed all your past clients … what is "one" common word that comes up when they describe working with you?   
NS: Compassionate. In my work, my community, and my life. 
Q: What's one lesson you've learned in your career that you can share with our audience? 
NS: Listen to my clients, ask the right questions, and learn the WHY behind the answer. When shopping for a home to find what they are genuinely looking for, I have to understand the why behind it.
Q: Which woman inspires you and why?  
NS: "Stand up for what you believe in" ~Joan of Arc 
This statement and her actions inspire me to be true and always stand up for myself and others. 
Q: What are some of the challenges you feel women face today? 
NS: At this moment, navigating career and motherhood. Think about what a mother faces in these times of uncertainty. School-age children at home, balancing work, home, and family life. It is usually done with little to no understanding or support. 
Q: What advice would you give to young women who want to succeed in the workplace? 
NS: Do not be afraid of your feminine power! Women tend to stand back and not share their voices and ideas. As an advocate for women-built business and on the Women's Council of Realtors – Seattle Metro board, I stand with many strong, wonderful women as we continue to encourage and make changes.  
Five Things About Noelani Shavit 
1. If you could talk to one famous person past or present, who would it be and why?  
Queen Lili'uokalani, she was the only queen and the last sovereign monarch of the Hawai'i Kingdom. I would love to hear more about her life and her ruling in the 1890s. 
2. What were you like as a student?  
I was very involved in school and took part in many extracurricular activities, including cross country, dancing hula, soccer, horseback riding, and paddling outrigger canoe.  
3. If you were a superhero, what would your special powers be?  
The ability to control time, slowing down the good times in this quick-moving world. 
4. What app can't you live without?  
Airbnb, always looking for fun new places to visit with my family. 
5. Favorite City? Why?  
Tel Aviv, Israel. Every corner is filled with delicious food, history, architecture, and beaches. The beauty of the old and new tells so many exciting stories.