With Over 25 years of Strategic Global & Domestic HR Experience From Start-Ups to Large Companies. Meet HR Consultant & Author Carol Olsby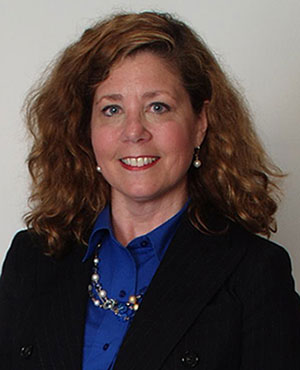 Q: After high school, where did you feel your career path would take you?  
CO: I grew up in Flint, Michigan. At that time, it was the biggest car factory city in the US. I was the first person in my family to obtain a college degree. I graduated from a Maryland college with a business degree and was excited about my future and open to all opportunities.
Q: What was your first job? And how did it shape or impact you?
CO: I was recruited into HR with BAE Systems a high-growth, large technology company located in the DC area. I was fortunate to work for a progressive HR leader with high standards. After starting my job, my boss quickly realized that I loved challenges and delivering results, which led to many stretch assignments and career development opportunities. I was promoted multiple times over four years. 
I am very thankful for my first boss and job as it laid a solid foundation on how best to achieve success as a HR professional and future leader.

Q: What made you decide to pursue a career as an HR Consultant?
CO: Successful HR leaders work with business leaders in a consultative manner whether they are internal or external. To be successful, it is critical to understand your client's business short and long-term goals and to develop aligned people strategies and programs to deliver the desired business objectives on or before schedule.
I worked for Tieto a Microsoft partner based in Europe employing 17,000 employees globally. I was recruited to join the company as their US HR leader and was quickly promoted to lead HR for their Americas and Asia expansion. I was responsible for establishing, acquiring, and managing the fastest growing company region. This required me to be a rapid learner on how to conduct business successfully in many countries with different business strategies, cultures, time zones, and employment laws. I became Tieto's Americas, Asia, and global HR SME and was heavily relied upon to lead country and global HR projects.

As Tieto's Global HR Director, Americas & Asia, I was the only regional HR leader located outside of Europe. The company decided to sell their Seattle business operations where I was located. The company offered me a short-term consulting role working three days a week that turned into a seven-year engagement. My work required me to work remotely and travel extensively, so the transition to my own domestic and global HR consulting company was seamless.

I was known in the Seattle area HR and business communities for scaling technology businesses domestically and globally that were recognized as preferred employers. I had also been active global HR panel advisor to the Society HR Management (300,000 members) and chaired the HR societies, HR Roundtable and Global HR Consortium. Since then, I have joined company and non-profit boards. Due to my solid work reputation, HR association involvement, and board work, my consulting business has flourished through referrals. 

Q: Were there moments in your career that were pivotal to getting where you are today?
CO: Throughout my career I have worked for entrepreneurial technology companies that were rapidly growing with good cultures. I worked for a few technology companies in the DC area in where I built a solid HR foundation. I relocated to the Seattle area to join a startup technology company, Universal Avionics, as their first HR leader. The President was an engineer and had a very high value on people. I was able to develop and implement people strategies and programs aligned with the business' mission and strategies that ensured we attracted and retained top talent. I loved a challenge and the President gave me many career development opportunities to include broader business responsibilities. It was great to be a part of a leadership team that created a great culture where top talent innovated and built leading edge products that were highly successful in the marketplace. 
The President was an excellent leader and role model and was widely respected. I learned a great deal from him and the leadership team. 

After leaving Universal Avionics, I was recruited by WesTower, a high-growth global cell company to be there VP, HR. The company acquired many businesses and I ensured they were integrated quickly and smoothly. The company sold and I was their Acquisition Lead. I learned a lot about acquisitions and mergers and how best to manage integrations.

My last direct position with Tieto was also pivotal to my career as I expanded my HR expertise to include many countries globally.

Throughout my career, every position I have had has prepared me for the next. I love consulting as I have the great fortune to work with many great leaders and companies. I am committed to delivering only the best work product, so I work closely with leaders to deliver custom HR country and global people strategies and programs, which requires me to continually learn and develop my HR expertise.

Q: Where do you see your company five years from now?
CO: My company will continue to be relied upon by clients for custom country specific and global HR people strategies and programs that are aligned with their business mission, strategies, and goals ensuring they attract and retain top talent with great cultures focused on achieving financial success. 
I will continue to be a resource to the HR community and mentor HR professionals. Foundational to my business, I will continue supporting non-profits with pro-bono HR services and financial support.

Q: How can women achieve more prominent roles in their organizations?
CO: Target companies that are aligned with your values that have diverse workplaces. Accept roles that you are passionate about the work and will be challenged. Learn the business. Be committed to your own career development and growth. Take stretch assignments. Be focused, collaborative, agile, and deliver results. Secure mentors throughout your career.
Q: Which woman inspires you and why? 
CO: My grandmother, Victoria Yaklin. She faced many challenges throughout her life and was always positive. My grandmother had siblings die when she was young, she relocated with her family to Flint, Michigan from Iowa after their family farm was destroyed by fire to work in the car factory, and she lived simply during the Depression. During WWII, my grandmother was a "Rosie the Riveter" and went to school at night. After the men returned from WWII, she transferred from the factory to an office job. My grandmother had a phenomenal work ethic, positive attitude, and was family oriented. She was loved by all. My grandmother taught me how to be successful personally and professionally.
Q: What are some of the challenges you feel women face today?
CO: Women often do not have the same career opportunities and pay commensurate to men. This needs to change. Everyone deserves equal career opportunities and pay.
Five Things About Carol Olsby

1. If you could talk to one famous person past or present, who would it be and why?
Margaret Thatcher. She was the first woman British prime minister. She was known for her strong leadership skills and ethics.
2. Favorite City? Why?
I have traveled the world and my favorite place is where my family gathers, which is typically at my home.
3. What's your favorite part of the day?
I am a high energy person and enjoy working with diverse company clients in all time zones. If I had to pick a time, I love starting my day early and keeping the momentum going throughout the day!
4. Have you ever met anyone famous? Who?
I attended a conference where Henry Kissinger was a presenter. He had recently published his book, World Order. I have always been so impressed with Henry Kissinger who came from humble beginnings to successfully represent our country as Secretary State. I met him prior to his presentation and he was very kind.
5. Where will we find you on a Saturday afternoon?
I am always moving …working on projects, in my garden, and/or entertaining my family and friends.