She's Deeply Involved in Representing the Construction Community on Complex Matters at the State & Federal Level. Meet Seattle Attorney, Ashley J. Sherwood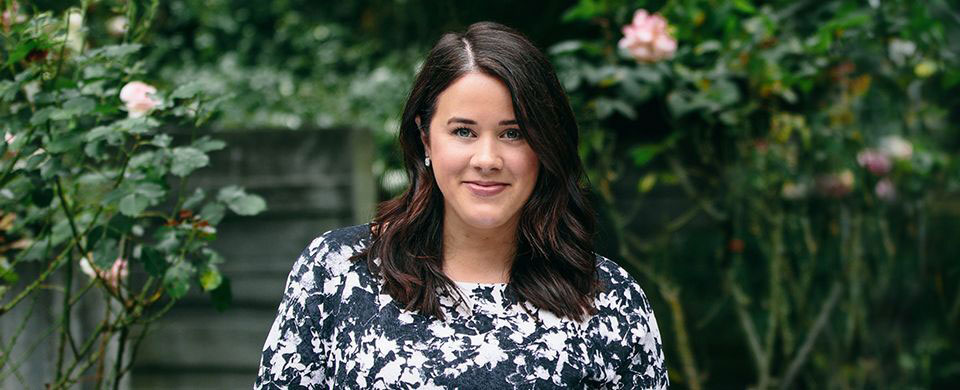 Q: After high school, where did you feel your career path would take you?  
AS: I thought I was going to become an accountant like my mom and pursued a business degree. After working in her office for a few years part-time I decided it wasn't for me. Even after I decided to go to law school, I thought I might go into tax or estate planning. It turns out I was much more interested in litigation and never looked back. I never would have guessed, however, that I would have ended up in construction litigation.     
Q: What was the most challenging part of law school for you?
AS: Trying to learn and study the way everyone else did. After I stopped focusing on how everyone else was doing things, I found my own routine and rhythm that worked for me. 
Q: What expectations did you have after graduating and receiving your law degree?
AS: I expected that law school would have prepared me better for private practice. I don't think there is a "perfect" system, but I do think U.S. law schools might consider how universities in other countries require their students to spend significantly more time doing internships and on-the-job training than spending time in the classroom. 
Q: Can you share with our audience, the types of law you specialize in?
AS: Primarily construction litigation – although we sometimes assist clients on the "front end" with contract review, etc. to hopefully latter problems on a project, the majority of my work comes from helping clients during the project or at the end where the parties can't agree on time or money.
Q: What advice would you give to young women who want to pursue a career as an Attorney?
AS: This applies to both young women and men: Don't assume there is only one way to do something. While there may very well be a good reason that a particular pleading is drafted or an argument presented a certain way, there are many things done in our profession because "that's how we've always done it." Think outside the box. Know when and how to challenge something. Taking initiative in this respect can lead to great success.
Q: You're currently serving as President for CREW. For those in our audience not familiar with the organization, tell us about it along with your duties as President.
AS: CREW Seattle is part of a larger, global organization (CREW Network), which is dedicated to promoting and advancing business, networking and leadership for the success of women in commercial real estate. As the 2020 CREW Seattle president, I've had the opportunity to work with an incredibly talented team of women on the Board of Directors. While my presidency term has been anything but "normal," I am very proud of the (remote) programming we've been able to bring to our members.
Q: Which woman inspires you and why? 
AS: Researcher and author, Brene Brown. She is both intelligent and relatable, and is supremely effective at tapping into people's emotional intelligence. She forces you to take a hard look at things like shame and vulnerability, and transforms your perception of those words such that they no longer have a negative connotation. 
Five Things About Ashley J. Sherwood
1. If you could talk to one famous person past or present, who would it be and why?
The first woman appointed to the U.S. Supreme Court, Sandra Day O'Connor. While I greatly respect and admire Justice Ruth Bader Ginsburg, less is known about Justice O'Connor and her path to the highest Court of our nation. Also, as a moderate republican, her vote was many times the "swing" vote on seminal cases, and I would love to pick her brain about those decisions.
2. Where's your dream vacation? 
Right now, in the time of COVID, anywhere that is outside Seattle city limits.
3. If you were a superhero, what would your special powers be?  
Mind reading – although, I'd want the ability to turn it on and off (there are some things I'd rather not know!).
4. What app can't you live without?
I don't know if it's considered an app or not, but I just bought a house and I've been using the "measure" function on my iPhone a lot to measure furniture and different spaces in my house.
5. Favorite dessert? 
Tiramisu – I am on a mission to find the best in Seattle. No clear stand-outs yet.