She Leads the Women in Manufacturing Trade Association that is Committed to Supporting, Promoting & Inspiring Women who Have Selected Careers in Manufacturing. Meet WiM President Allison Grealis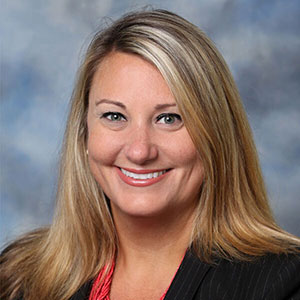 Allison is an experienced and highly skilled association executive focused on leading associations and increasing their revenue and value to members and the industry that they serve. Her core capabilities include public relations, sales, writing, public speaking, marketing, social media management, project management, new product development, leadership development, fundraising, volunteer and board management and program development. She believes associations have the power to transform society for the better and that diversity makes organizations more successful and communities more fulfilling.
Q: After your graduated from Ohio University, where did you feel your career path would take you?  
AG: I originally had planned to attend law school as I had always thought that I would take my passion for representing the under-represented into a legal or public service career. I have always been passionate about women's issues, and with my women's studies certificate I earned during my undergraduate work, I hoped I could apply this in a future career as well. 
Q: What was your first job? And how did it shape or impact you?
AG: Upon graduation I decided to take a job working for a nonprofit organization called PIRG (Public Interest Research Group) in Massachusetts. I had learned about the organization at a campus career fair and I loved the idea of traveling to a new part of the country, working on college campuses as a campus organizer, and doing work that I was passionate about. While many of my fellow graduates were going to law school, I thought why not take a year off from school and pursue something connected to my passion I had at Ohio University for campus organizing and activities. My first job working for PIRG was one of the best on-the-job learning experiences. I was empowered to make important decisions, speak to the media, and lead student ambassadors and partners while working on government and environmental issues.  
Q: For those in our audience not familiar with Women In Manufacturing, can you tell us about the organization and your role as President?
AG: The Women in Manufacturing Association (WIM) is the only national trade association dedicated to providing year-round support to women who have chosen a career in the manufacturing industry. At present, nearly 5,000 individual members representing more than 1,000 manufacturing companies have joined our growing ranks of industry professionals. WiM encompasses manufacturers of all types and welcomes individuals from every job function. Membership is available to women and men working within the manufacturing sector. As president of the Association and our related Education Foundation, I lead the organization in retaining and growing our membership, forming, and strengthening industry partnerships, fundraising, and governance. 
Q: You have the first ever Women in Manufacturing Hall of Fame coming up later this year. Can you tell us more about it?
AG: We are so excited to induct the first class of inductees on October 1 into the Women in Manufacturing Hall of Fame. We have created the Hall of Fame to honor women who have made outstanding contributions in manufacturing and to the advancement of women in the industry. Due to the coronavirus pandemic, we will hold a virtual celebration this year to recognize an amazing class of trailblazing women and we hope to inspire future generations of women in manufacturing careers. 
Q: What's your advice for women in male-dominated fields?
AG: Working in a male-dominated field can be challenging at times and the best advice I can give to women working in these fields is to find a community of supporters, allies, and peers. Feeling alone and isolated professionally is not going to make your career an enjoyable one. It is critical to find a group of colleagues in your organization that you can connect with to provide support and feedback. If you can't find this type of community within your own organization, look externally for a group to join that can provide access to resources. 
Q: What would you say is your greatest professional accomplishment thus far?
AG: Founding and leading the Women in Manufacturing Association has been my greatest professional accomplishment to date. I feel so blessed to work for an organization and members that I passionately care about. The fact that we have grown to nearly 5,000 members with a footprint in 26 chapters across the country excites and amazes me. 
Among our active chapters is WiM Washington, led by an outstanding group of women in the manufacturing industry located in and around the Seattle area. Nearly 80 women are a part of the WiM Washington Chapter, which provides them with excellent opportunities to expand their local network, build valuable business relationships, and enjoy industry-related programming.

Q: What advice do you have for women aiming for leadership positions? 
AG: I would advise women who aspire to lead to create and maintain relationships with the professional people you meet and are inspired by at every step in your career. Relationships matter and it is critical to spend time nurturing professional relationships. Also, it is imperative to find formal and informal mentors who can provide guidance and feedback. It is sometimes tough to hear feedback, but it is necessary as you hone your leadership style and skills. Lastly, while having mentors is essential, it is even more important to have advocates and sponsors. Especially in a male-dominated field it is critical to have allies who are in board rooms and meetings advocating for you to be considered for a promotion, invited to serve on a committee and vetted for that overseas assignment. 
Q: Which woman inspires you and why? 
AG: I am most inspired by women entrepreneurs and innovators—women who can create something from nothing and take a concept and create a tangible item from their idea. I love following the work of entrepreneurial women such as Sara Blakely, creator of Spanx, and Sheryl Sandberg, founder of the Lean-In movement. 
Five Things About Allison Grealis

1.If you could talk to one famous person past or present, who would it be and why? 
I would love to chat with Amy Poehler who I feel would be a kindred spirit just from the small amount I know about her. Not only is Parks and Rec one of my family's favorite 'go-to' shows, but she is so witty, entrepreneurial, wise, and innovative. I love the work she has done with Amy Poehler's Smart Girls and we were lucky enough to have her co-founder Meredith Walker join us for one of our conferences. Amy has illuminated the voices of women in her work and also has depicted wonderful female characters in her creations. 
2. If you could live in any period of history when would it be and why? 
I have always been intrigued by the Roaring 1920s and I think this would be an interesting period to live in. I love jazz and also the amazing authors writing at this time. The 1920s were a great period of change, with many world-shaping things happening including women gaining the right to vote. 
3. What's your favorite drink?
Chai tea lattes and red wine
4. If you could convince everyone in the world to do one thing at one point in time, what would that thing be?
I would encourage people to disconnect and spend less time on their phones and spend more time interacting with people. During the current pandemic, I would ask everyone to wear a mask and stay socially distanced. 
5. What website do you visit most often?
www.amazon.com (not sure what I did before this site).