Meet Washington Civil Litigator Alice Bagirova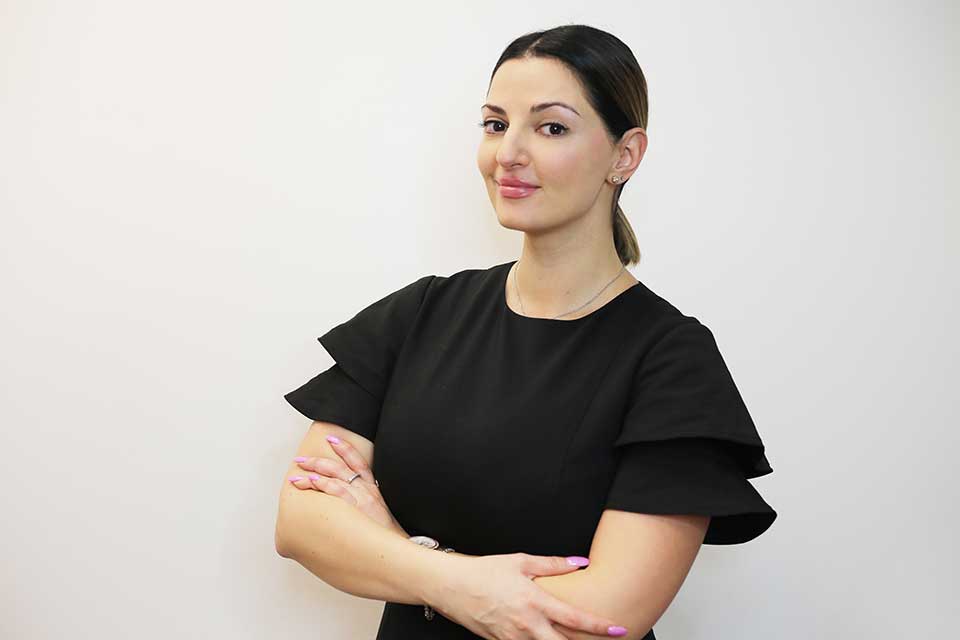 Alice Bagirova is a Washington state attorney practicing in King, Snohomish and Pierce Counties. She obtained her juris doctorate degree in law at Seattle University in 2014 and has been building her practice ever since. Prior to passing the bar, Alice: volunteered in a domestic violence clinic at Santa Monica's Courthouse in the state of California; she completed an externship at the Legal Aid Foundation of Los Angeles; worked through the family law fellowship program at East Side Legal Assistance Program (ELAP). For ELAP, Alice represented clients in family law matters and protection order hearings pertaining to Domestic Violence.

Alice's professional focus is in the areas of family law, personal injury, traffic tickets, and DUI's.

She has been an active participant in an array of different organizations in Washington.  For the last three years she served on the Washington Young Lawyers Committee created by the Washington State Bar Association. Alice is currently the vice president of the East King County Bar Association, and a board member of the International Families Justice Coalition.

In addition to English, she is fluent in Russian. When not working Alice enjoys hiking, traveling, and spending time with family and friends. 
Q: Can you share with our audience the types of law you specialize in?
AB: I'm a civil litigation attorney who specializes in personal injury and family law. I have extensive trial experience, but I also understand that settling outside of court is often the least financially and emotionally taxing option for my clients. Therefore, I work hard to secure the best possible outcomes for my clients depending on the specific circumstances.
Q: Why did you decide to attend law school?
AB: The law has always fascinated me, especially trial work. I decided to pursue a law degree to gain the tools and skills required to help people solve their problems through the legal system.
Q: Can you share with our audience the type of pro-bono work you do?
AB: I have worked at a domestic violence clinic at Santa Monica's Courthouse in California, helping domestic violence victims who weren't financially independent get temporary family or protection orders. I have also volunteered for the Washington State Bar Association (WBSA) Young Lawyers Committee and East Side Legal Assistance Fellowship. I currently serve as the President of the East King County Bar Association.
Q: What was the most challenging part of law school for you?
AB: People don't realize that, unlike other types of college or graduate school, law school is a lifestyle. You don't just go to class and then go home. Getting accustomed to that sort of lifestyle in a way that allowed me to nourish and enjoy the relationships I was making while still getting through the workload was a challenge for me.
Q: What is it about your job that most excites you?
AB: The most rewarding part of my job is helping people navigate the legal system so they can get results that allow them to move on with their lives.
Q: What's the greatest fear you've had to overcome to get where you are today?  
AB: I needed to overcome my fear of starting my own law firm. I didn't have any business experience and had to overcome a lot of obstacles to build a successful firm. 
Q: What's one lesson you've learned in your career that you can share with our audience?
AB: I have learned that it's so important to always do the right thing at all times, even if nobody is looking. Also, it's critical to always have my clients' best interests at heart. 
​​Q: Which woman inspires you and why?
AB: My mother is my primary source of inspiration. She moved to the U.S. with me when I was eight. She didn't know anybody or anything about her new country, except that she believed it would give me a better life. Her courage and strength have inspired me to be the same type of woman she is, and I work hard every day to follow in her footsteps of helping others build better lives.
Q: Can you tell us how you manage your work-life balance?
AB: I've struggled with this a lot and have learned that it's important to leave work at the office at the end of the day. When I go home, I wear another hat that doesn't involve cases or clients. I've also found that eating a healthy diet, working out, and surrounding myself with a support system help me maintain work/life balance. 
Five Things About Attorney Alice Bagirova

1. What's your favorite thing to do in your free time?
Here in Bellevue, I'm lucky to be surrounded by nature. I enjoy spending as much time as possible outdoors, including hiking nearby trails and going snowboarding.
2. What's the most amazing adventure you've ever been on?
During law school, I attended a summer semester in South Africa. It was an incredible experience. I traveled to Cape Town and Johannesburg. I went on safaris. Overall, I came back with a new appreciation for and understanding of South Africa's culture and its people.
3. Among your friends, what are you best known for?
My friends know me as the loyal one. I'm always there for my friends and people in general.
4. Do you read reviews, or just go with your gut?
I'm a planner, so I like to know exactly what I'm dealing with. I always read reviews, so I can make as informed a decision as possible for everything, whether it's picking up takeout or buying a car.
5. Are you a morning person or a night owl?
I'm definitely a night owl. I do some of my best work while the rest of the world is asleep.